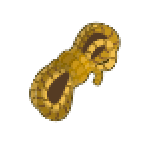 Ropes are an in-game resource in Paradise Cove. They can not be bought but can be acquired through sending ships on voyages or collecting from merchants.
Ropes are used in the crafting process.
If you are struggling to find ropes try moving the location of your ship before you send it on a voyage.
You can gain ropes from